Reflective Pants
---
XW reflective is a leading reflective fabric supplier in China, produce reflective material by yourself, we also develop the reflective final products in our business structure, provide quality and competitive price reflective clothing to our customers, and the reflective pants are one of the reflective fabric products too.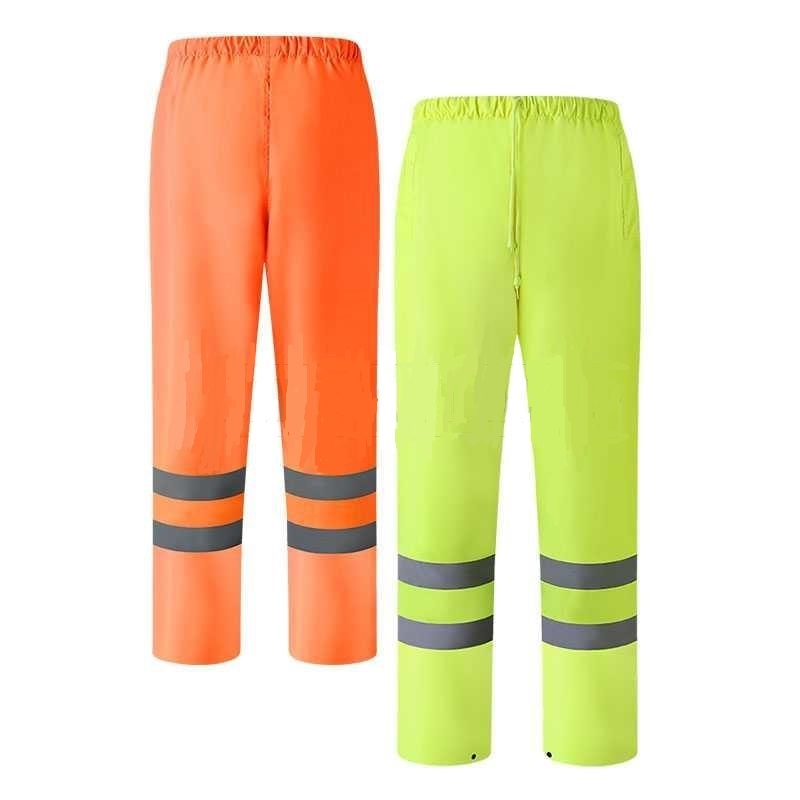 High Visibility Reflective Safety Pants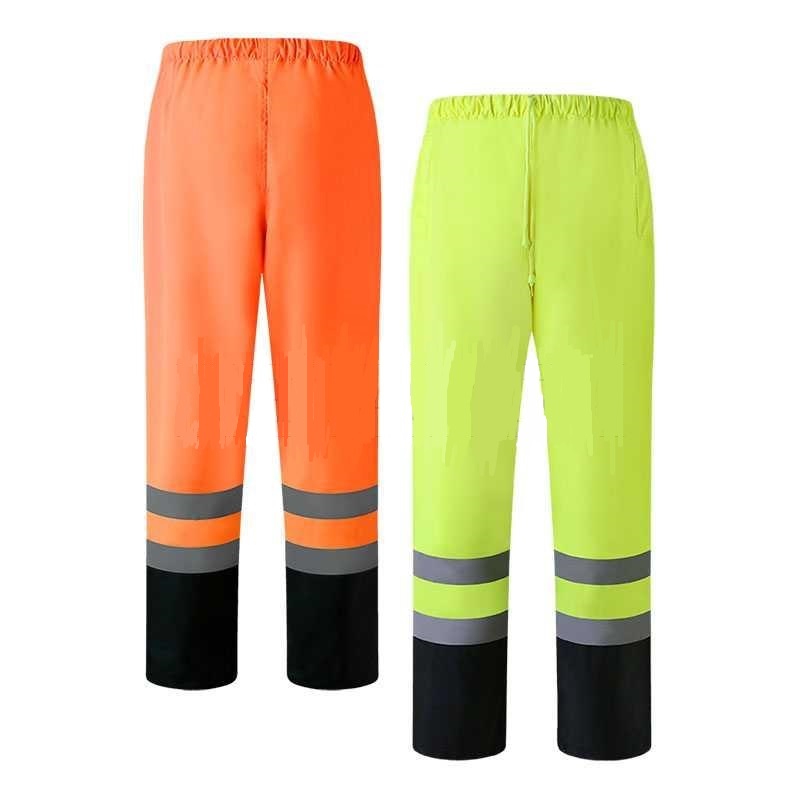 High Visibility Certificated Reflective Rain Pants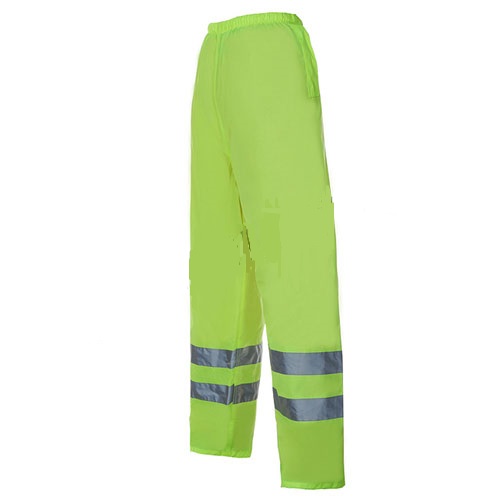 High Visibility Yellow Reflective Rain Pants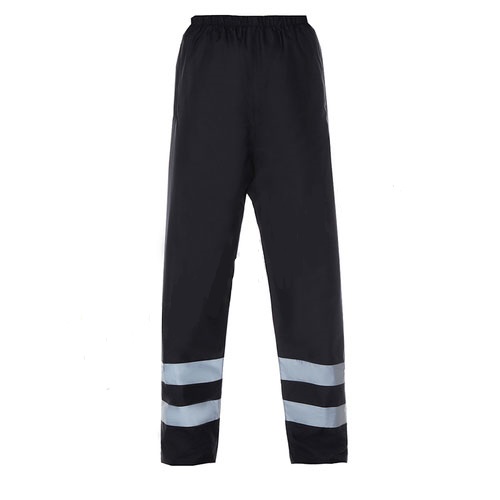 High Visibility Black Reflective Rain Pants
XW Reflective focus on the reflective material industry for many years and develop our reflective fabric pants, imported high advanced reflective fabric producing machine, specialized in providing the best reflective material to our customer, dividing the reflective material into different reflective grade according to the different requirements in a different application.
Under the background of strong reflective material supply capacity, XW Reflective begins to develop reflective clothing, reflective vest, safety pants such safety clothing products, we are committed to proving the best quality reflective pants for you. If you are interested in our reflective material clothing products or you are a reflective pant distributor,  please don't hesitate to contact us, join us, we will be the strong support behind you.
SAFETY PANT FAQ GUIDE
---
What is Safety Pant?
Safety pants also called safety trousers are a type of long protective attire with strips of reflective films worn by workers across various fields to make them safe at work. The reflective strips on them make workers visible in poor light conditions and prevents accidents.
Most safety pants made of cotton duck or denin. Depending on the design and fabric used, most safety pants are tear resistant and water resistant. Some safety pants have pads that protects the knee from injury.
How does safety pants work?
The reflective strips on safety pants are made of a film that has glass beads coated on them. The glass beads coated on the film have a unique ability to reflect light that falls on them.
When natural light like the sun's rays or artificial light from a car's headlamp falls on the strips of reflective film, the glass beads reflects them to the source. This makes safety pant wearers visible in poor light conditions and protects them from accidents and injury.
Who are the suitable users of safety pants
Many workers across different industries can sue safety pants can but the popular users are:
Construction workers
Factory workers
Road workers
Traffic control workers
Port workers
Surveyors
Heavy-duty machine drivers
Which industries use safety pants?
Safety panels are used by a wide range of industries but the top industries that use safety pants are:
Construction industry
Automobile industry
Manufacturing industry
Navy Industry
Security industry
What Colours Are Used for Safety Pants?
A number of colours can be used for safety pants but the standard and most popular colours are orange and yellow.
What Is Class 3 Safety Pant?
Class 3 safety pants are high visibility pants that make workers more visible. Class 3 type safety pants are mostly worn by people who work on roadways. They can be people working on or close to roads.
Some of the workers who use class 3 safety pants are heavy machine operators, construction workers, surveyors, emergency responders, tow truck drivers, site inspectors.
How Do I Clean Safety pants?
Before you wash the safety pant, carefully read the care and cleaning instructions for the safety pant. This information can be found on the label of the safety pant.
Below are some great tips to help you wash safety pants the right way.
Always use a soft cloth or sponge to clean dirt or stains on the safety pant before washing. Stain or dirt on the safety pant can act as an abrasive when washing. Never an hard material to clean stains on the safety pant as this can damage the glass beads on the refective film.
 Wash safety pant in cold water
Use soft detergent for washing
Avoid washing safety pant with other attire like jeans, work attires and other tough clothes. This attire can damage the reflective strips on the safety pants.
Always wash safety pants of the same colour together. Do not mix safety pants of different colours when washing.
It is recommended to wash safety pants with a washing machine.
How Are Safety Pants Dried?
Line drying is the best method of drying safety pants. But you need to line dry the safety pants at a place where the sun's ultraviolet rays would not fall them. This is because the sun's ultraviolet rays can fade the reflective film on the safety pant.
In cases where you cannot line dry safety pants, you can use drying machines. You need to take not of the following to ensure effective machine drying of the safety pants.
First of all, make sure the safety pant is suitable for machine drying. Get this information on the pants tag.
Dry the safety pant using the lowest temperature of the drying machine. High temperatures can cause damage to the reflective films on the pant.
To avoid permanent creasing of the reflective film on the safety pant, remove the safety pant immediately the drying machine's cycle ends.
Store the dried safety pant on a hanger after drying.
What Material Is Used for Making Safety Pant?
Most safety pants are made of cotton duck or denin.
What Are Some of the Unique Features of Safety Pants?
The following are some of the features of most safety pants
Reflective hivi tapes
Knee pads
Water repellent
Tear resistant
Wrinkle resistance
Breathable fabrics
Non fading
Smooth surfaces