XW reflective sheeting contains commercial grade reflective film, engineer grade reflective vinyl, high-intensity reflective sheeting, and license plate grade reflective sheeting, their applications cover infrastructure to traffic safety. Besides reflective film, we also can process the reflective sheeting to road signs for you, you can choose any type you need.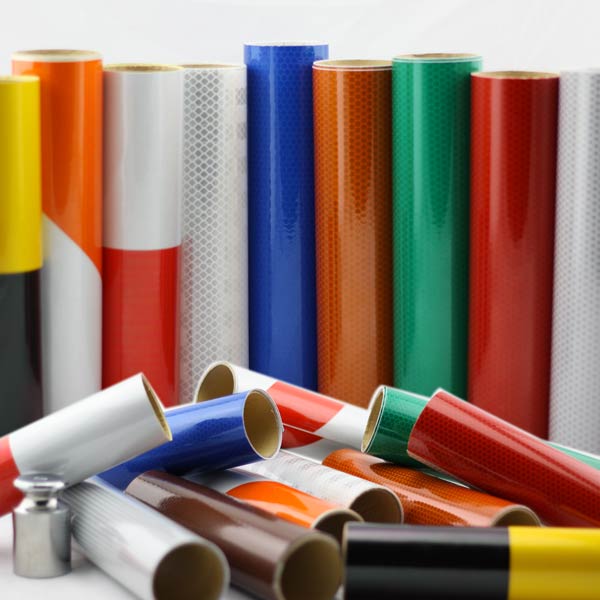 Reflective fabric has wide applications in safety clothing and fashion garment. To meet all requirements of reflective clothing in different industry, XW provides various types of retro reflective fabrics, you can choose the suitable one according to your demands.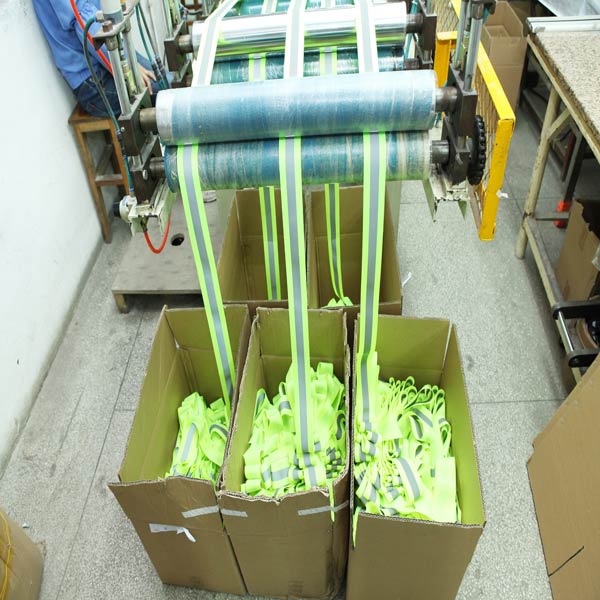 Photo luminescent film is glow in dark film,made of PET or PVC, can emssion light to direct a right way to desitnation at poor light situation, also can illuminate the surroundings. You can choose the suitable type according to your needs for plotter cutting, screen printing or digital printing.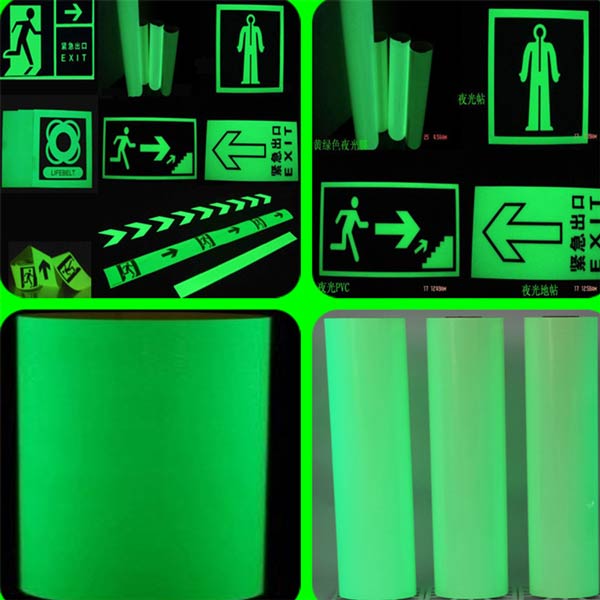 As reflective fabric supplier, we also provide safety clothing made by our retro reflective fabric. Quality control from orginal retro reflective material to the final production, we promoise the quality of retro reflective clothing. You can choose the safety vest we have or ask for customized service.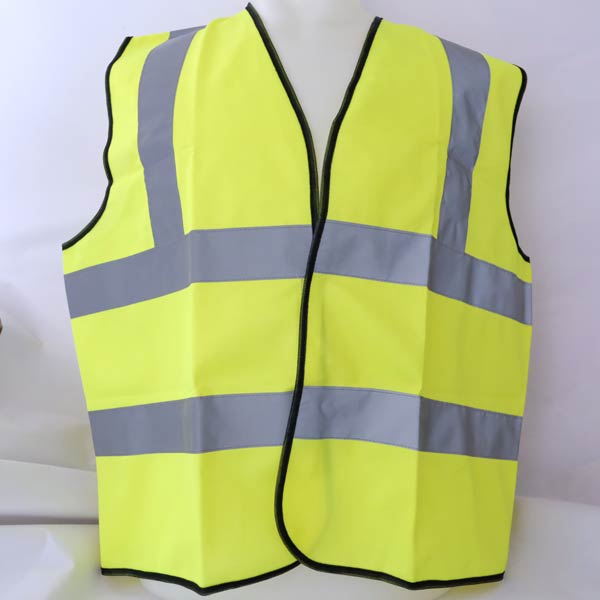 Retro Reflective Materials
---
XW Reflective is a leading 10 years' experience reflective material manufacturer, specialized in researching & developing retro reflective fabric tape and luminescent film, mainly provide wholesale price reflective fabric, reflective vinyl sheeting & photoluminescent Film etc for reflective safety vest supplier, reflective jacket manufacturer, reflective sheeting suppliers or traffic signs factory in the world wide.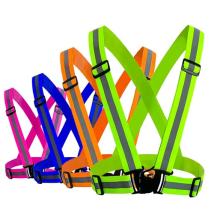 Xingwei running safety vests, you can get high quality and fashionable sports safety vests here, and improve outdoor safety by enhancing nighttime or low light condition visibility during outdoor activities. XW-B021 is made by simple style reflective belt, which is breathable, adjustable and comfort to improve exercise conditions for outdoor sports, it is good choice for daily sports.
XW Reflective Workshop for Production
---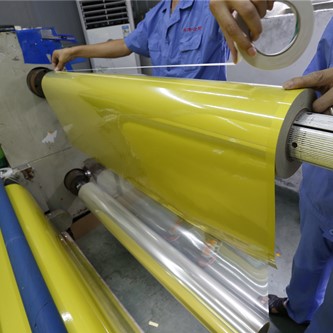 Reflective Sheeting Packing Process
Reflective Glass Beads Coating Process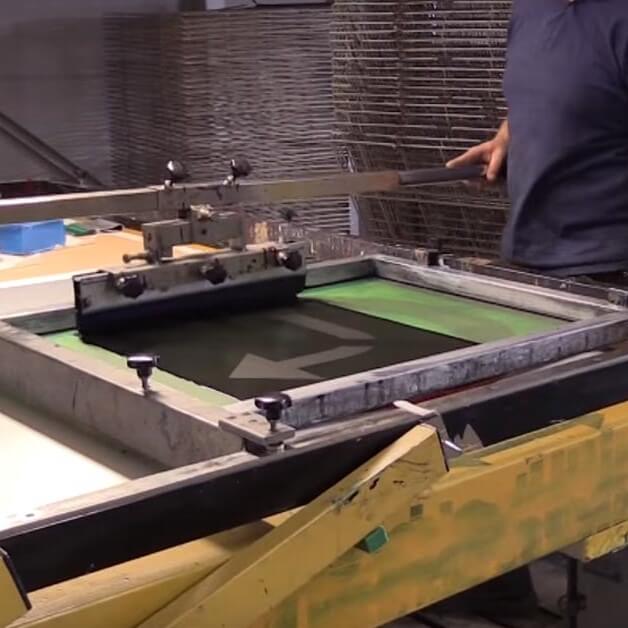 Reflective Sheeting Screen Printing Process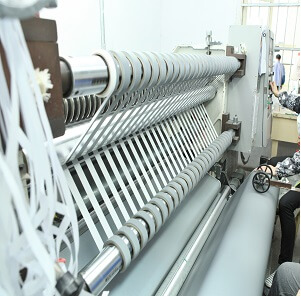 FAQ Guide of Reflective Material
---
Reflective Material Project
---
Reflective material is material such as a fabric with spherical tiny glass beads that reflect light to its source.
Reflective materials gained popularity in the 1930s when they were first introduced. They were mainly used on stop signs and asphalt.
By the 1980s, the reflective materials diverted to sneakers, road signs, uniforms, highways, traffic signage, and backpacks.
Today, reflective materials are used widely and are available in various types of textures such as matte, glossy, and three-dimensional effect.
How do reflective materials work?
The tiny spherical beads are coated with aluminum on one of its sides and then are stuck to a material to develop a reflective material.
This technique allows light to bounce back to its source regardless of what angle the light struck the reflective material.
When can a reflective material be used?
Reflective materials have a vast array of applications, and the list of applications is virtually endless.
From safety vests and straps to hats, coats, shoes and rain gears, reflective material can be used on literally any object.
The most common ones include the following:
Safety vests and straps.
Silk printed trademarks and patterns.
Work wear.
Reflective jackets
Safety vest
Reflective stickers
Rain gears
Backpacks
Sportswear
Raincoats and
Traffic safety signs.
What are the features of reflective materials?
The overall workability of reflective materials is based on their ability to reflect light.
Whether in the night or during poor vision environments such as snow, fog, reflective materials have excellent reflectivity.
Besides, self-adhesive properties and durability make reflective materials safe for use.
At the same time, the water repellent characteristics ensure that water slides off it without sticking.
What are the types of reflective materials?
At a glance, the featured reflective materials include the following components:
Reflective sheeting
Reflective fabric
Reflective sheeting materials are manufactured using PVC, acrylic, PET, and one major benefit of this sheeting is that you can choose it according to your product.
At the same time, the acrylic type is suitable for car license plate reflective vinyl, and the reflective films are suitable for digital print.
One notable element about reflective sheeting is that it has a variable reflective value. If you need a more specific reflective sheet based on its value, you can choose the most suitable one.
On the other hand, the reflective fabric is mostly used for safety clothing, work garments, and safety uniforms. Besides, the luminescent film is a "glow in the dark" material that can absorb ambient light and discharges the light depending on the charging time.
What are the benefits of reflective materials?
Reflective materials have a wide range of benefits – ranging from advertisement purposes to accident protection, traffic signs and reflective safety vest.
Anyway, the main benefit is to enhance the visibility of someone or something, to ensure the road safety, walking safety.
If you have a company that needs to erect an eye-catching poster, using the reflective sheeting poster can be an ideal way to capturer your audience's attention.
At the same time, various accidents emanate from poor visibility, and this is where reflective materials come in.
From reflective traffic signs to reflective triangles, reflective jackets, safety vests, safety jackets and reflective stickers, these components reflect light back to the source and enhance traffic safety.
In the current design requirements for buildings under the "Euro code," fire protection for both the building and occupants is a crucial factor.
In other words, exit signs, which are used as signposts, shopping malls, railway stations and restrooms, remind people and show them the direction to head if a tragedy occurs.
Does Xing Wei Supply Reflective Materials?
Yes, it does.
Xing Wei Reflective is one of the subsidiaries of Da Wei Décor. Our reflective material projects are based on professional and incredibly high-quality material.
The company specializes in reflective fabric supply, reflective sheeting supply, luminescent film, and reflective products.
With over ten years of manufacturing experience, we have focused on developing and researching quality reflective material.
Some of our reflective materials include reflective tapes, reflective ribbons, reflective heat transfer vinyl, reflective yarns, reflective printing fabrics, outdoor reflective fabrics, and safety clothing.
Our high-quality products are accredited and certified with various certifications such as ISO9001, ASTM D4956, CE, EN12899, and NFPA701.
At the same time, our clients demand the highest quality standards, which are met by our professional and stable quality reflective products that meet the imposed international standards.
What is reflective sheeting?
Reflective sheeting is one of the reflective products, constructed by PVC, acrylic or PET.
The material has a wide array of applications, and the most notable perk is that you can choose the most suitable sheeting according to your specification.
Different reflective sheeting materials have varied reflection values, so if you have specified requirements, you can select the one that matches your reflective value.
The materials are categorized based on the classes, as commercial-grade, engineer grade, high-intensity grade, license plate and reflective sheeting.
The reflective sheeting possesses an excellent aging resistance, washable and terrific wear and tear resistance.
Besides being durable, our reflective sheeting components are flexible as you can use them in a wide range of fields.
The digital printable prismatic reflective sheet is a commercial grade reflective sheeting suitable for promotional advertisement, building reflection signs, and outdoor construction signs.
At the same time, the pre-stripped barricade reflective sheeting consists of reflective glass beads that are sealed on a substrate. One major perk of this reflective sheeting is that it has three years' outdoor life and a support tailored width that goes up to 124 cm.
Additional reflective sheeting materials include the eco-solvent digital printable reflective sign and the screen print PET reflective sheeting.
What is the reflective material for clothing?
The reflective material for reflective clothing is reflective fabric.
Reflective fabric is manufactured using a substrate, composite adhesive, reflective layer and glass beads.
It is commonly used for outdoor safety components ranging from safety equipment, safety uniforms, work and sanitation clothing because of its effectiveness both during the day and at night.
Reflective clothing materials include outer shell reflective fabrics, such as nylon, thin spandex, polyester, and chiffon. Outer shell reflective fabrics are ultra-soft, lightweight, and extremely visible.
Another reflective material is a reflective printing fabric. The reflective printing fabric is the most innovative and fashionable fabric, ideal for active sportswear and fashionable garments.
The color reflective fabric is customizable, thus, ideal for fashion collections. The color reflective fabric exhibits a bright silver-appearance at night.
Besides, the rainbow reflective fabric is suitable for fashion designers and brands. The fabric is black during the day.
Nevertheless, it gives off iridescent colors at night when illuminated by light.
The perforated reflective fabric is excellent as wearers are comfortable due to the holes, especially for multisports.
The perforated reflective material allows the regulation of body temperature and extra breathability.
Why should you wear reflective clothing?
Reflective clothing allows you to be visible to drivers, especially during the night and low light periods of the day.
Additionally, reflective clothing offers you an intensified sense of awareness.
Reflective clothing is currently a fashion statement. Reflective clothing has dramatically advanced to footwear, urban wear, and casual clothing.
Thanks to reflective materials, you can match reflective performance with their style.
Moreover, athletes personalize their athleisure using reflective materials.
Can I apply reflective fabric to my clothing?
It is possible to add some fancy coloring to your fashion – ranging from T-shirts, garments and sportswear – using the rainbow reflective material.
Usually, there are two major categories of rainbow reflective material – which include the rainbow reflective fabric and the rainbow heat transfer film or vinyl.
This new trend in fashion is gaining traction in the fashion industry, particularly because of its color appearance when viewed from different angles.
When you illuminate light at the material at night, the garments show different reflective colors, which are incredibly stunning and eye-catching.
What Is the best reflective material for footwear?
Reflective vinyl is the most appropriate reflective material for all footwear. The material is composed of microbeads adhered to heat-activated adhesives.
Moreover, reflective vinyl is relatively easy to handle. A laser machine can cut reflective vinyl to develop sports logos, characters, pictures, and vast sports graphics.
The reflective vinyl is relatively easy for you to use during DIY projects for upgrading your shoes. The reflective material gives shoes an outstanding amount of glare and style.
How do you wash reflective fabric and clothing? 
If you decide to use a washing machine to do your laundry, ensure to use cold water on a delicate cycle.
Be careful to avoid putting clothing with a rough finish, such as jeans, to the wash. By doing so, you protect the microbeads from rough treatment as it wears them off.
While washing, opt for a mild detergent and wash with like colors only. Mild detergents do not easily rip out the color from reflective clothing.
It is also vital to wash your reflective clothing inside out.
Avoid the use of fabric softeners and bleaches to protect the reflective tape. Fabric softeners damage the reflective ability of reflective materials.
Line drying is way better than machine drying as it enhances the longevity of your reflective materials.
Be sure to hang and dry in a cool place to avoid reflective clothes' exposure to the sun. Nonetheless, if you opt for machine drying, remove the clothing immediately.
At the same time, remember to read the washing instructions carefully, as they give perfect instructions for washing.
If you opt for handwashing, opt for a cold wash with no softeners and bleach. Nonetheless, begin by removing the loose dirt from the clothing using a clean, dry cloth.
Soak the reflective clothing for approximately 20-30 minutes. Afterward, use a sponge or cotton cloth to measure a suitable amount of light detergent.
Then tenderly wipe the surface of the clothes. Avoid using a brush as brushes are rough and wear off the microbeads.
If there are stains on your reflective clothing, remember to avoid bleach. Bleach fades the reflective properties of the cloth.
Instead, use a mild stain remover. Additionally, use cotton wool or cotton cloth to remove the stains.
Overall, your washing approach should be gentle, and you should avoid harsh approaches.
What is the reflective material to use on trucks?
Reflective tape, also known as retro-reflective tape, is the standard material to use on trucks and trailers.
The tape is 5 cm wide, has a length of 50 m, and is suitable to be used on trailers across the globe.
The principle behind this reflective tape is that it reflects light back to the source along the same path as the incoming ray, hence this technology is classified under glass beads and prismatic reflectors.
One major perk of this reflective material is that it enhances visibility and reduces accidents to a great extent.
In areas with poor visibility, the reflective tape improves visibility in low light conditions and helps motorists see the driveway with more clarity.
What reflective material can I use for helmets?
If you are a racing enthusiast, protecting yourself from injury in the event of an accident is crucial.
Besides wearing a helmet, it's important to use a reflective material that has a higher coefficient of reflection.
The acrylic reflective film is an improvement of the screen printing reflective tape, and it is mainly designed for use in helmets.
Getting a reflective film that matches your helmet specification is crucial for safety as it enhances visibility for other motorists.
Frequently Asked Questions (FAQ) section.
---
How do I protect my reflective clothing from wear?
Use a mild stain remover, avoid the use of fabric softeners and bleaches, hang and dry in a cool place and do not mix them with rough clothing while washing.
What makes reflective materials reflective?
Spherical tiny glass beads that reflect light to its source are stuck to a material to make it reflective.
Can you wash reflective shoes and clothing in the washing machine?
While machine washing is effective, ensure to use cold water on a delicate cycle.
How do I remove stains from reflective clothing?
The mild stain remover that is safe for fluorescent colors should be used to remove stains.
Can reflective materials be used in farming?
Aluminum sheeting and white sheeting are the most commonly used reflective materials for farming purposes.