Pre-stripped Barricade Reflective Sheeting

---
Especially for Japan
| | |
| --- | --- |
| Face Film | Acrylic + PVC |
| Film Thickness  | 105-110mics |
| AVG(RA) | ≥10 CIL/㎡ |
| Durability | 3 years Outdoor |
| Width | up to 124cm, can be customized |
| Release Liner | 115 Gram Poly-coated paper liner |
| Feature | Plotter cutting, Digital printing |
Pre-stripped Barricade Reflective Sheeting Description
XW3600 PVC + Acrylic Commercial Grade Barrier sheeting is an enclosed beaded retroreflective sheeting which consists of retroreflective glass beads sealed onto a substrate, with 3 years outdoor using life, support customized width up to 124CM. Moreover, this barricade reflective sheeting vinyl is suitable for plotter cutting and digital print, untearable. But please do not use it for screen print etc.
XW3600 specially design for Japanese Barrier using, it can stick without the gap.
Reflective Sheeting Production
XW Reflective manufacturer is a leading reflective material supplier, reflective tape sheeting factory, mainly provide & manufacture top-quality reflective fabric for kinds of reflective material distributors all over the world. Whether quality control or reflective sheet production time, XW Reflective always do it best, serve every reflective self-adhesive vinyl customers well according to their requirements.
Reflective sheeting is one of the reflective product of XW Reflective, made by PVC / acrylic / PET or mix face film, our reflective material customers can choose the suitable reflective vinyl according to their product, reflective PVC films are good for digital print, a reflective acrylic film is suitable for screen print, PET reflective film can accept plotter cutting, and all of them can be used to do UV printing.
Of course, if you have strict requirements about reflection value, we also provide different reflective sheeting with kinds of reflective value.
Technical Data
Retroreflective Elements: enclosed glass beaded
Durability: 1-3 years outdoor by the specialist application (under vertical outdoor exposure)
Roll Sizes: 1.24M (W) x 45.7M, 48" (W) x 50 yards
Coefficients of Retroreflection (Ra)
| Obs. Angle | Ent. Angle | White |
| --- | --- | --- |
| 0.2 | -4 | 10 |
* Test by Roadmaster according to ASTM D4956
Film Thickness: 105-110 mic
Face Film: Acrylic + PVC
Adhesive: 30 mics permanent pressure-sensitive adhesive
Release Liner: 115 GSM Poly-coated paper liner (white or yellow)
Application Surface: Flat surface only such as aluminum
Application Temperature: 18-28℃ by any of the following methods:

Mechanical squeeze roll applicator
Hand squeeze roll applicator
Hand application is recommended for copy only
Material of Reflective sheeting
Reflective material categorizes into reflective fabric and reflective sheeting. The application are road safety and personal safety. Reflective Sheeting Signs is a reflective material dedicated to the traffic signs and license plate, made of a reflective layer formed by glass beads and some polymer materials like PVC, PET, Acrylic, PC, etc.

Features of Reflective Material
Reflective material always shows in our daily life as we all know, like car license plate application, the isolation barriers on both sides of the road, and some traffic reflective signs. And reflective material has 4 points features as below:
Diversity of reflective material
In order to match the characteristics and uses of other products, reflective material is manufactured as different reflectivity, flexible, durability reflective vinyl for daily necessaries application, usually divide into road safety and vehicle registration security. Such as construction safety sign, permanent traffic sign, barricades, traffic cones, car license plate, etc.
Durability of reflective sheeting
Reflective materials generally have good resistance to outdoor aging, abrasion and adhesion. It shows no appreciable cracking, scaling, pitting, blistering, edge lifting, or curling, or more than 1/32'' shrinkage or expansion during its outdoor life. Moreover, reflectivity remains more than 50% of original results after outdoor life.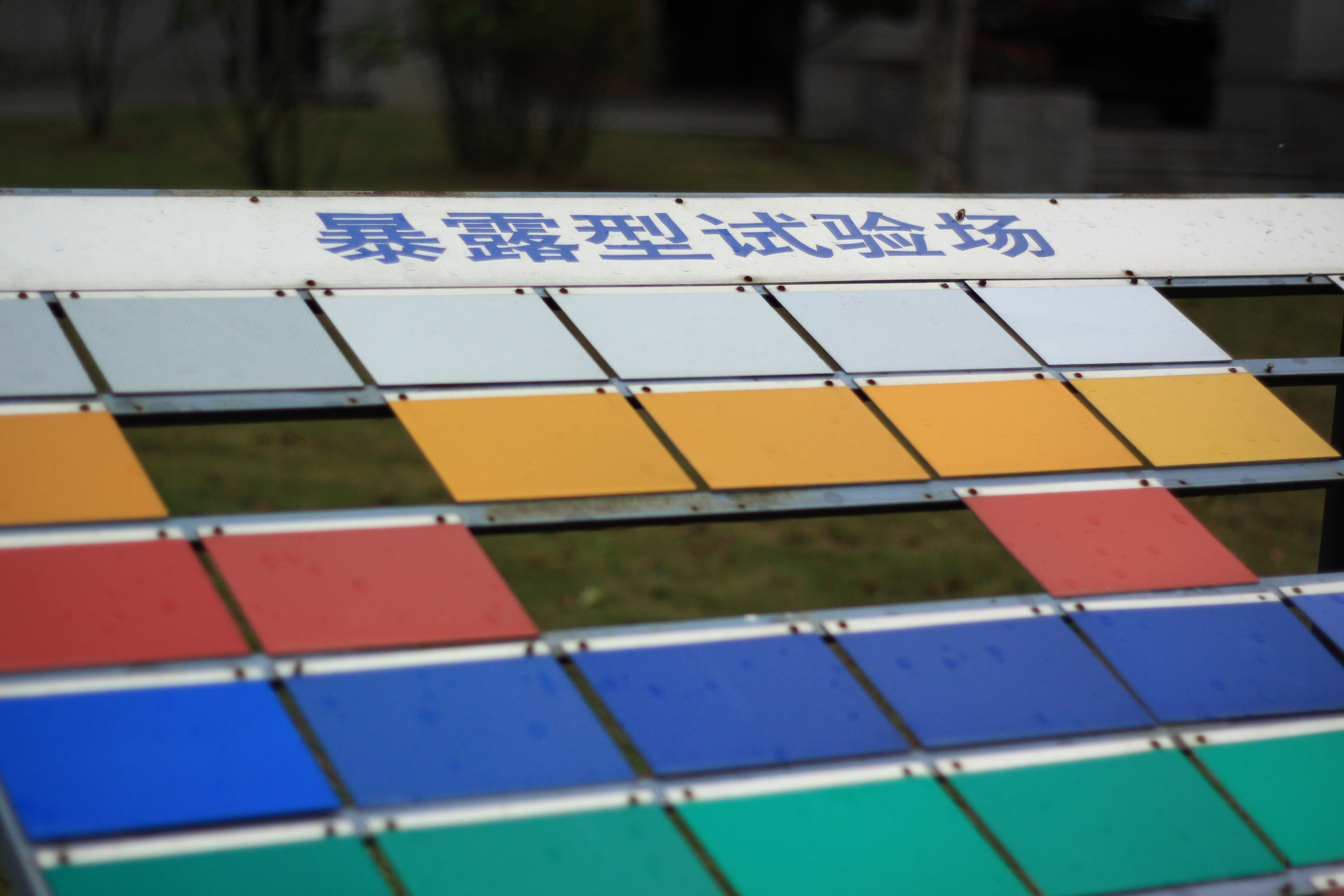 Reflectivity of reflective material tape
Reflective material tape can reflect original light under the lighting of headlamp light or road light. I think many drivers know that when you are driving on the highway. As the name suggests, reflectivity is one of the most important characteristics of reflective materials.
It is precisely because of the reflective nature that reflective materials can provide the most effective and reliable personal safety guarantee at night or in poor sight environments.
Wide-angle of reflective material
Reflective material usually has a better wide-angle, so that reflective sheeting or reflective fabric also can keep a good reflective effect, reflect light directly even there is a wide-angle between reflective film and lighting.
This wide-angle feature of reflective sheeting is applied to the production of traffic signage and car license plate, which improves safety on your roadway with bright, easy to understand the signage.
Reflective material tape can reflect original light under the lighting of headlamp light or road light. I think many drivers know that when you are driving on the highway. As the name suggests, reflectivity is one of the most important characteristics of reflective materials.
It is precisely because of the reflective nature that reflective materials can provide the most effective and reliable personal safety guarantee at night or in poor sight environments.
The above are the four most common characteristics of reflective materials. When designing, XW Reflective factory must consider these four points into the reflective material, so that these reflective tapes can be used better in our daily necessaries.

Service life of reflective tape: 1-10 years.
Generally speaking, the service life of the reflective film is range 1-10 years depends on the surface film and weather conditions. For example, PET as top layers, the outdoor durability is 1-3 years, as its nature of PET.
Why different in reflective sheeting signs' using life?
With the time goes, the reflective sheeting will decrease the reflection value during the usage under the non-protective environment. So XW Reflective divides different standards for this road reflective film according to the reflective value.
Standards of reflective sheeting tape.
The grade of reflective film can usually be followed by diamond grade, high-intensity grade, engineering-grade, economic grade, and other categories.
Of course, the raw reflective material using and selling price of reflective tape is different due to the different requirements of reflection value and outdoor life. For example, the high-intensity grade reflective sheeting can be used for highway reflective signs, with a high reflection parameter, asked a high price. But low reflective film is enough to made as reflective street signs.
In a word, you can choose a different standards of reflective tape according to your needs.
Storage of reflective material
Road reflective sheeting film is a high-tech reflective product, a new type of functional composite material, with a rapid development in recent years in the world, play an important role at night safety. But reflective vinyl sheeting needs to be maintained well for better express its reflective function. So, we need to take the right measure to storage reflective sheeting vinyl rolls.
The first is the stacking of reflective films.
It is best to be able to stack the carbons with reflective sheeting rolls in the same direction and horizontally in layers.
It is strictly forbidden to stack crosses.
It is strictly prohibited to stack reflective sheeting rolls' cartons of different sizes together.
Partially used reflective film rolls are required to return to the cartons with polybag protected.
Unprocessed reflective sheets should be store flat.
To avoid direct sunlight and damp storage environment. Reflective films should be stored in a cool, dry area, ideal at 18-24℃, and 30-50% humidity and should be applied within one year of purchase.
In fact, we also need to pay attention to a small detail before stacking, which is to handle lightly when handling to avoid collision. And check whether the package is damaged before handling.

Application of reflective sheeting:
Reflective sheeting is mainly used for various road and railway permanent or temporary traffic signs, construction zone signs, vehicle license plates, barricades, helmet stickers, etc.

The operating temperature of the reflective film sheeting:
Generally, reflective sheeting incorporates a pressure-sensitive adhesive and should be applied to the sign substrate, such as metal or aluminum at a temperature of 65°F / 18 ℃  or higher.
Leading Time of Reflective Sheeting 
We have regular stock of reflective sheeting products for sale in the warehouse, if not, it will take 7-10 days to arrange reflective vinyl stickers production & shipment after deposits receive. Thus, please confirm with XW Reflective manufacturer before ordering our reflective tape material.
OEM & ODM
Customized reflective sheeting width available( Can't over the Maximum width).
Customized reflective vinyl sheeting package mark service.
For any client's who want printing LOGO on retro reflective vinyl, please contact with our staff and it requests a high quantity.
For order less than 100 rolls, we can do OEM Carton and Product mark
For order more than 100 rolls, and request your own logo, it needs one more deposit: USD 800 for cylinder cost
Quality Control for Reflective Vinyl
Raw reflective material inspection
XW Reflective has a strict quality control for reflective sheeting material production, from face film to release paper, all the manufacturing material of reflective tape vinyl will be strictly inspected before putting into production.
XW Reflective always check reflective manufacturing materials, and must ensure this raw reflective vinyl sheeting is in line with the standard of reflective vinyl stickers production, then take away the disqualified raw reflective material, finally, XW Reflective will arrange reflective sheets manufacturing by the leftover reflective initial material.
Reflective material check during production
QC will cut production samples, bring it to our own lab then inspect brightness, stretch, thickness, etc.,also they will bring Brightness detector to the production line and check for brightness.
XW Reflective arrange 3 technical staff to inspect reflective fabric tape manufacturing in every reflective material production line, they can take measures quickly and adjust reflective sheets production once reflective pinstripe tape production occurs some quality problem, in addition, they will paste poor quality signs on these problem reflective products, deliver them to QC lab for a quality analysis.
Final inspection of reflective sheeting
When Rolling the final product, workers will check and remove the poor quality sheeting and mark the joint. Each joint we arrange extra reflective sheeting for clients.  If the joints out of allowable range, we label the roll as B grade.
We will sample test the final product, and also do inspection under client's requested.
After-Sales
XW Reflective try our best to reduce the quality problem for our reflective glow in the dark heat transfer vinyl, but if you still find the quality problem in our heat reflective fabric, please don't hesitate to contact us for best after-sale service, and XW Reflective will provide best after service until you are satisfied with our service.
If you find your product has poor quality reflective fabric – whatever how many they are. Take a picture or video for it, show us, and our team will reply within 24 hours.
Reflective Sheeting Package 
Inner packing: PET inner film + Plastic Bag + 2 pc Plastic Plug
Outer packing: 5 layers carton box with carton sealing nail
*Please contact our staff for customized products.
Loading Port:Ningbo/Shanghai or other China port
Storage of Reflective Vinyl 
Reflective Sheeting should be used in 1 year after you get the reflective sheeting tape order from XW Reflective, because the reflection sheeting effect is best in the first year, if you use the reflective sheet after 1 year, the reflection value and other parameters will have some changes different from the lastest reflective sheeting at this year.
Please use PET inner film to tightly packed partially used reflective sheeting Rolls, then return it back to the shipping carton. Reflective sheeting package is better to place vertically,  this reflective vinyl sheet placement not only can avoid distortion due to substrate buckling, but also can defend extension due to moisture absorption, in addition, vertically placed reflective sheeting can reduce the pressure to reflective vinyl during storage, avoid pressure that may damage the reflective layer.
Store the reflective sheeting in a clean, dry area at 20 ℃ and 50% relative humidity and away from direct sunlight;
Resources
Related product
IF YOU CAN'T FIND WHAT YOU WANT, PLEASE FEEL FREE TO CHAT WITH US ONLINE OR SENT US A EMAIL. OUR STAFF WILL HELP YOU!