XW601-30 EN20471 PVC Prismatic Reflective Tape for Garments 
| | |
| --- | --- |
| Attachment | Sew on |
| Daytime Color | White |
| Backing fabric | 100% PVC |
| Reflectivity | R>350 CD/LUX |
| Width | Popular in 2.5cm and 5cm etc., customized available |
| Home wash cycle | 30 cycles (60°C/140°F) |
| Application | Safety vest |
XW601-30 EN20471 PVC Prismatic Reflective Tape
XW601-30 White PVC Prismatic Tape is intended to be used on high visibility clothing, outdoor wear, life vest, bags, shoes etc., which can provide wearers with high visibility even in wet conditions. It composes of micro-prismatic vinyl film and back seals with white PVC sheeting, which shows as white at daytime, reflects light directly to the original light source and enhances the visibility of anyone who wears it.
The coefficient of reflection (Ra, in cd/lux/sq.) of XW601-30 could meet the requirements in EN ISO 20471
Technical Data
Attachment type: Sew On
Daytime color: White
Backing fabric: 100% PVC
Reflectivity: R>350 CD/LUX typical
Home wash cycles: 30 cycles (60°C/140°F)
Width: Popular in 2.5cm and 5cm etc., customized available
Pattern: W shape or brick shape etc, customized accpeted with MOQ
Certification: EN 20471-2013
Features of Reflective Fabric Material
Reflective material categories into reflective sheeting and reflective fabric, reflective fabric tape apply for personal safety and fashion application. Reflective fabric always shows in our daily life as we all know, such as reflective clothing, safety vest, reflective hat, reflective bag, etc. And reflective material has 4 points features as below:

Material of Reflective Fabric
Reflective fabric is one of the essential materials for personal safety, now days, this reflective material also gets more popular in the fashion industry. Reflective tape is composed of lens glass beads with different backing fabric, the most common materials are polyester, T/C, spandex. For fashion garments, we also supply reflective heat transfer vinyl, rainbow reflective fabric, and reflective printing fabric.

Diversity of reflective material
In order to match the characteristics and uses of other products, reflective material is manufactured as different reflectivity, backing fabric, washing cycles reflective tape for daily necessaries application, usually divide into reflective cloth, reflective thermosensitive film, reflective yarn, reflective logo and other products for various style of application.
Washing cycles of reflective fabric
Reflective fabric generally requires to pass the washing cycles, normally we are talking about domestic washing cycles for most of reflective fabric. Domestic washing ISO 6330, 6n, at 60℃ for 25 washing cycles, the reflective fabric remains the minimum coefficient of retro-reflection after domestic washing cycles, rainfall, and cold temperature. Moreover, some specific reflective fabric is required to qualify for industrial wash, these reflective materials are applied for reflective garments for oil, petrol, or mining application.
Reflectivity of reflective material tape
Reflective material tape can reflect original light under the lighting of headlamp light or road light. I think many drivers know that when you are driving on the highway. As the name suggests, reflectivity is one of the most important characteristics of reflective materials.
It is precisely because of the reflective nature that reflective materials can provide the most effective and reliable personal safety guarantee at night or in poor sight environments.
Wide-angle of reflective material
Reflective material usually has better wide-angle, so that reflective fabric also can keep a good reflective effect, reflect light directly even there is a wide-angle between reflective film and lighting.
This wide-angle feature of reflective fabric material is applied to the production of reflective work clothes like uniforms of traffic police, which can well improve personal safety in the dark situation, such as roadway, construction work zone, etc.

Service life of reflective fabric
Generally speaking, the service life of reflective fabric is different from reflective sheeting, reflective fabric applies for garments, vests, shoes, hats, etc, thus washing cycles for either domestic wash or industrial wash is more essential. For example, XW2606-2B polyester reflective fabric tape has 25 domestic washing cycles, whereas, XW2720-6 TC reflective fabric meets 100 domestic washing cycles.
Standards of reflective fabric tape.
The grade of reflective fabric can usually be followed by polyester, T/C and aramid other categories.
Of course, the raw reflective material using and selling price of reflective tape is different due to the different requirements of reflection value and service life. For example, the aramid flame resistant reflective tape has a feature of flame and heat resistant, this is important material for fireman garments. In a word, you can choose a different standards of reflective tape according to your needs.

Storage of reflective material
Reflective fabric is 50cm height a roll, you can package them in a hard carton in order, reflective fabric rolls are easy to package and storage. When you order reflective fabric from XW Reflective manufacturer or other reflective material supplier, they will package your reflective fabric products well, therefore, you don't worry more about extrusion deformation.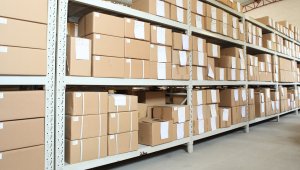 Application of reflective fabric
Reflective fabric has different backing fabric materials, such as polyester, T/C, aramid, BPU, PES, etc. different material have different process. For example, elastic reflective tape XW2606-8XW with backing material polyester and spandex, the process is sewing on different garments; whereas, reflective heat transfer vinyl XW8006, it is BPU backing, thus the process is hot pressing. All reflective fabric can apply for reflective clothing, reflective shirts, reflective fashion shirts, reflective vest, glow in the dark tape, security vest, reflective triangles, reflective jacket

The operating temperature of the reflective fabric
We strongly recommend handling the reflective fabric with protected gloves and keep them in the environment of below 26.7℃ and 30 -50 % relative humidity.
Leading Time
We have regular stock in the warehouse, otherwise, it will take 7-10 days upon deposits receive. Please confirm with us before ordering.
OEM & ODM
Width can be customized ( Can't over the Maximum width)
Carton mark can be customized
For any client's who want printing LOGO on fabric, please contact with our staff and it request a high quantity.
Quality Inspection
Raw material inspection: From face film to release paper, all the material will be strictly inspected before putting into production. We only use Qualified raw materials;
Production inspection: QC will cut production samples, bring it to our own lab then inspect brightness, stretch, thickness, etc.,also they will bring Brightness detector to production line and check for brightness.
Final inspection:We will sample test the final product, and also do inspection under client's requested.
Package
Inner packing: ( Plastic seal )+ Plastic bag
Outer packing: Export carton box
*Please contact our staff for customized products.
*The data does not include the pallet size, we recommended increasing the pallet to protect the goods.
Loading Port:Ningbo/Shanghai or other China port
Care and Maintenance
Actual life of reflective pattern printing fabric depends on cleaning method and wear conditions.

Do not presoak, Machine wash warm 40℃ ( 105℉ ). You may use a mild detergent, but No Bleach or Fabric Softener!
Try to avoid wash the reflective products with your work jeans or any clothing with rough fabric or edges. The microscopic glass beads on the reflective fabric can be worn off by rough texture.
Try to line dry your reflective products. If you choose to machine dry, try to remove the product immediately. The added heat can damage the reflective fabric.
Most of our reflective fabric contains aluminum layer, and sweat /oil/ water stains may occur if the surface of the product has direct contact with hands during application and is then exposed to hot and humid conditions. Even though these blemishes won't affect performance of the product, we strongly recommend handling the reflective fabric with gloves and keeping them in the environment of below 26.7 °C (80 °F) and lowering than 70% relative humidity
Resources
Related product
Model
Fabric backing
Reflectivity
Reflective side
Home Wash cycles
Standard

( EN20471 )

Width
Color
XW601-60
PVC
R>500
Single
>60
√
0.64mm*5cm*50m/R

0.64mm*5cm*100m/R

White
XW701-B
PVC
R>100
Single
NA
0.32mm*5cm*50m/R
0.32mm*5cm*100m/R
White
XW602-30
PVC
R>330
Single
30
√
0.64mm*5cm*50m/R
0.64mm*5cm*100m/R
Fluorescent Yellow
XW602-60
PVC
R>450
Single
60
√
0.64mm*5cm*50m/R
0.64mm*5cm*100m/R
Fluorescent Yellow